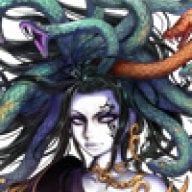 Joined

Jun 18, 2004
Messages

5,727
Trophies

0
Age

43
Location
XP
Country
The PlayStation Vita
​
Ongoing Review, Day One -- The Initial Impression
​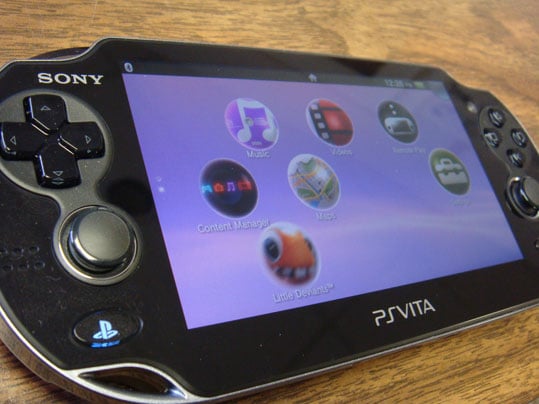 Introduction​
Even after all the years that I have spent playing games, there is still nothing quite as exciting to me as the launch of a new system. Especially a handheld system. The allure of speculating about what it might be capable of, how much better it might be than what came before, and best of all, what it might change about the different genres of games that I enjoy playing. The PlayStation Vita has been especially exciting for me to watch, because it is an amalgamation of proven technologies from home and handheld consoles of the past five years. The sheer variety of games that are possible on just this one system are incredible! Not only that, it promises to provide the home console experience right in the palm of my hand.
However, the Vita is launching amidst turmoil in the handheld gaming market. A market traditionally dominated by Nintendo, who already has not only a five million unit head start, but a more palatable $130 lower base cost of entry. Smartphones are in nearly every consumer's pocket, and they encroach daily on the dedicated gaming device market by offering 99c games and easy to learn simplified control schemes. Tablets are the current wonderchild of the computer industry, and in addition to offering the same low cost games as smartphones, some of them are even PlayStation certified! So where does the Vita fit in? Much like its direct competition, the initial reaction has been tepid at best. So over the next few days, I'm going to take a good look at the Vita. I'm not going to list the hardware specs, regurgitate what's written on the box, or write you a
tutorial
on how to use it. I'm not going to lament the lack of a UMD tray or make pithy remarks about the price of memory cards. I am going to talk about how it feels, what the experience is like, and most importantly whether or not it's worth the cost of entry from my perspective as a lifelong gamer.
Day One -- The Initial Impression​
I want to tear open the box as if it's Christmas Day and I'm five years old again. I restrain myself as best I can, and remove the system from it's protective packaging. The very first thing that strikes me is the screen. It's huge. Impressive. Even powered off! Five inches of real estate nestled in an appropriately large body. This is clearly not a device meant to be transported in a pocket, like the svelt Game Boy Advance Micro or the PlayStation Portable Go. The traditional controls that surround the screen have a classy, clean, uncluttered appearance. They look almost miniscule in next to that screen. All the familiar buttons from its predecessor are accounted for, while also adding the oft-requested second analogue stick and a front-facing camera.
I have very large hands, and the Vita rests comfortably in them without feeling too heavy or too light. My thumbs easily rest over the d-pad and the four face buttons. I'm slightly concerned about how the lower half of my thumbs rest over the analogue sticks, and I hope this doesn't cause any unwanted movements during gameplay. Those analogue sticks are very comfortably positioned though. They feel like miniature PS3 DualSchock sticks, with just the tiniest bit less resistance. In other words, they're fairly loose. My index fingers completely cover the wide L and R buttons at the top of the system, and my middle fingers rest directly on the rear touchpad. The screen is completely unobstructed, as is the rear camera.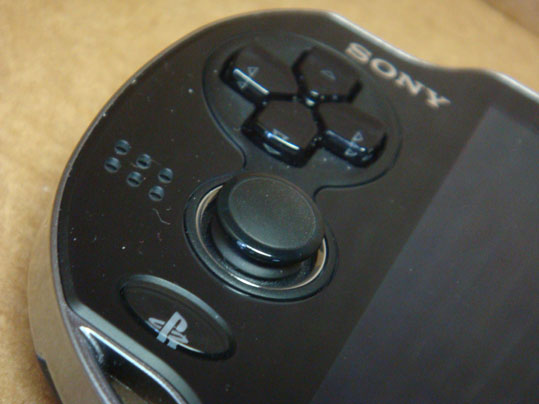 Due to the new multi-touch screen, I think a lot of time will be spent holding the system in one hand. It has a comfortable heft to it, though I don't feel that it will slip out of my hand if I move too quickly, nor do I feel that any part of it is flimsy enough to crush. The volume buttons are located next to the R button, and the power button is located near the L button. In between are two covered slots -- one for the proprietary Vita retail game cards, and another for as yet undefined accessories. This area makes for a very nice resting spot while holding the system in one hand. Even if my fingers manage to rest over the power or volume buttons, they require enough pressure that I don't feel I will press them accidentally. The bottom of the system is completely flat, housing only the multi-use connector, proprietary memory card slot and headphone jack. Nothing to accidentally press, and plenty of room to grip comfortably for even the largest hands.
Holding down the power button for a few moments brings the impressive screen to bright, vibrant, colourful life. The initial setup is quick and painless. The only hiccup I encountered was that I wasn't able to connect my PSN account, because there was a system update available. It was not entirely obvious that I had to back out and continue setup with a trial account before being able to acess the system update feature. Unfortunately, for those who enjoy more traditional control methods, the focus is on touch screen operation. While it seems rather odd that a console with so many different input options wouldn't offer users a choice, the good news is that the touch screen is very accurate and responsive. It's so gorgeous that it practically demands to be touched. The on-screen keyboard is excellent, as the size of the screen leaves ample room for appropriately sized buttons. I have a lot of trouble with tiny touchscreen keyboards on other devices, and already I wish for this screen to be transplanted to all of them, immediately.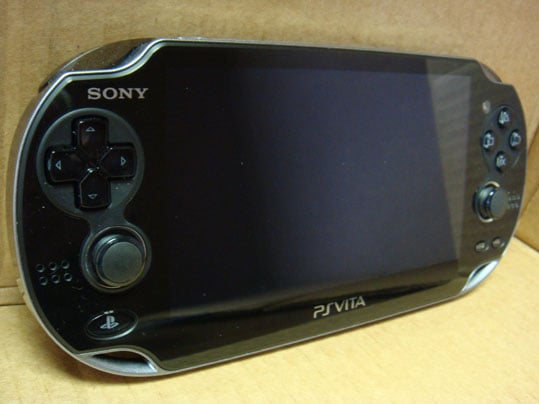 When setup is complete, the interface I'm presented with is jarring. The familiar XrossMediaBar interface from the PSP and PS3 is gone, in favour of menu pages and big bubble icons that are obviously better suited to touch screen operation. I'm fairly underwhelmed here. The menu icons look very unpolished, and there's a dullness about them that almost feels like they're somehow cheating the potential of the screen. The rest of the LiveArea pages are gorgeous though, and the actual navigation between different elements is quite slick. It is always clear exactly where I am, how to navigate elsewhere. and how to close items I am finished with.
One of those icons is bouncing up and down, begging me to touch it. It's probably the most important built-in application, and I'm sure it will be quickly forgotten after all thirteen trophies are earned. "Welcome Park" serves as a quick and dirty no-nonsense
tutorial
for the Vita's new input methods. The touch screen, camera, rear touchpad, motion sensor and microphone are featured here. No time is wasted on the buttons or analogue sticks, not even for navigation, but that's OK. I want to try the most the unique of the new inputs -- the rear touchpad. The demo doesn't do it a lot of justice, but it's neat and it makes me excited to try out the "Little Deviants" game that came bundled with the system. I understand that it is supposed to provide a much more robust experience with the new inputs.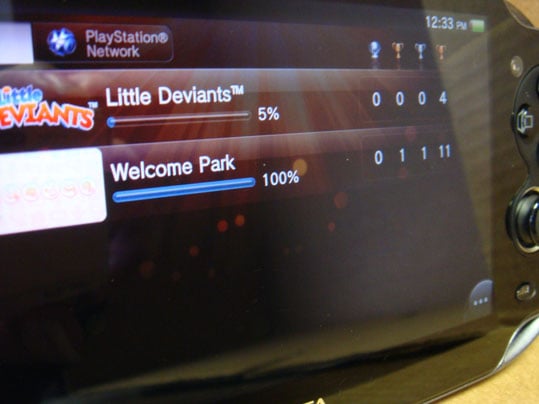 I move on to the PS Store application, and again, the buttons and analogue sticks have no function. I'm beginning to wonder why they're even here, taunting me. Thankfully, the touch interface really improves the store. Navigation is quick and easy, and it only shows me compatible titles that I am able to play on the Vita. I download a few PSP games and videos from my download history, and head on over to the video application for a quick look. Having owned a variety of different PSP systems over the past few years, muscle memory directed my fingers to the buttons...that again, don't function. Touch screen only. I understand that all the focus is on this wonderful new touch screen, but I'm curious as to why there is no other option at all.
Overall, the system feels well-built. It has enough weight to feel comfortable in my hands, but not enough to feel as if it grows heavier over time. It's thick enough that my hands have something to hold on to without getting cramped up. My fingers rest easily on all the proper surfaces. There are no words to describe how incredible the screen looks, and the multi-touch is accurate and responsive. My initial impression is not only very positive, but I'm afraid all the other handhelds that I own are starting to look puny and inconsequential in comparison.