 Joined

Nov 28, 2008
Messages

4,127
Trophies

0
Age

26
Location
Website
XP
Country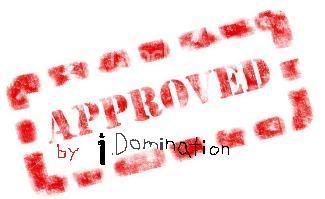 < Hadrian copycat lol
I've played the GBA version first game for a short while on No$GBA and really liked it, so when i knew there was going to be a US locallization i was excited. So... Anybody excited?
Starfy is coming out this week! Check Hadrian's thread for further details!
Info on this game for those who didn't know about this great series:
QUOTE said:

The genre of the series is a special kind of platform game called "marine platform", due to the game being more about swimming than running and jumping around. Players control the protagonist of the series, Starfy, throughout each game. When on land, the controls are equal to the controls of most other platformers. In the water, players can only move Starfy around using the control pad alone; however, if players want to make Starfy swim faster, they hold the A button down while moving him around. The games are usually comprised of multiple stages or worlds, with each stage split up into four sub-stages. Boss characters hide at the end of each world's final sub-stage. Most of the other sub-stages' goals are centered around retrieving a lost or stolen item for another character. Most power-ups are vehicles and costumes, some are new moves and some are upgrades for moves and other power-ups.

Info on this game:

QUOTEReturning from the previous four Starfy titles are the costume series of power ups - this time, it is a

ghost

,

dragon

,

chicken

, and an

ice-tailed manitee

costume. Unlike other games in the series, instead of touching a costume, Starfy touches Rampa's thought bubbles to put on a costume. The game also has DS wireless co-op play in some areas, where one person controls Starfy, and the other controls Starly (known in Japan as Starpy). There is another feature in which you can send your boss battle records using Nintendo Wi-Fi Connection. Five different minigames are offered, one of them a cooking game starring Starpy. Returning from The Legendary Starfy series is the wardrobe collection in which you dress Starfy and Starly in different outfits.
Its a platformer with adventure and puzzle solving aspects.... But underwater!
There had been 4 games: Densetsu no Stafy(GBA), Densetsu no Stafy 2 (GBA), Densetsu no Stafy 3 (GBA), Densetsu no Stafy (NDS)
This locallization is the fifth in the series: Densetsu no Stafy Taiketsu! Daiiru Kaizokudan, but the first US one being called "The Legendary Starfy":
Screenies:
The games is releasing on June 8

And the size is 512 Megabits(64 Megabytes I think).... so make some space in your micro SDs! Or support this game for possibilities of future Starfy games!

Other links:
Edit:
Starfy is coming out this week! Check Hadrian's thread for further details!