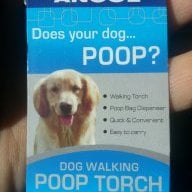 Niche List Enthusiast
OP
Member
Joined

Nov 3, 2015
Messages

167
Trophies

0
Age

38
XP
Country
"Download Play" is a 3DS feature which allows 3DS users to play Local Multiplayer on multiple systems using one copy of a game. Also known as "Single Card Multiplayer".
Below I have listed the games that are compatible with 3DS Download Play, this does not include DS Download Play with the possible exception of some DSi games which are available on the 3DS eShop.
I have also included the Local Multiplayer games that are free to download from the eShop, because Download Play and budget conscious Multiplayer go hand-in-hand.
2-Player
ARC-STYLE: Baseball 3D
Carps & Dragons
Darts Up 3D
Dr. Mario Miracle Cure
Luigi's Mansion
Mahjong Cub3D
Navy Commander
River City Rival Showdown
Soccer Up 3D (
Downloads
a complete demo onto system)
Soccer Up Online (
Downloads
a complete demo onto system)
Steel Diver
Sudoku Party
Super Street Fighter IV
Yoshi's New Island
NES Virtual Console: 2-Player
Balloon Fight
Bases Loaded
Bubble Bobble (Japan)
Clu Clu Land
Crash N' the Boys Street Challenge
Devil World (Europe)
Double Dragon
Double Dragon II The Revenge
Downtown Nekketsu Koushinkyoku - Soreyuke Daiundokai (Japan)
Ice Climber
Joy Mech Fight (Japan)
Life Force
Mario Bros.
River City Ransom
S.C.A.T. - Special Cybernetic Attack Team
SD Gundam World - Gachapon Senshi - Scramble Wars (Japan)
Shadow of the Ninja
Sky Kid
Super C
Super Dodge Ball
Super Mario Bros. 3 (mostly turn based)
Tecmo Bowl
Wario's Woods (turn based)
Yoshi
3-Player
Legend of Zelda: Tri Force Heroes
4-Player
Cartoon Network Punchtime Explosion
Classic Games Overload
Cooking Mama 4: Kitchen Magic
Cooking Mama 5: Bon Appetit
Cooking Mama: Sweet Shop
Deca Sports Extreme
Freakyforms Deluxe: Your Creations Alive
Gotta Protectors
Kirby Battle Royale
Kirby Triple Deluxe (Kirby Fighters Download Play Only)
Kirby Fighters Deluxe
Kirby Planet Robobot (Team Kirby Clash Download Play Only)
Team Kirby Clash Deluxe - $FREE on eShop$ (no download play)
Kokuga
Luigi's Mansion: Dark Moon (
downloads
a complete version of 'Scarescraper' that can be played until the console is powered off.)
Mario Party the Top 100
Mario Party Star Rush
Mario Party Star Rush Guest - $FREE on eShop$ (Allows you to use full features of the game while receiving Download Play) (no download play)
Mario Party Island Tour
Mario & Sonic at the Rio 2012 Olympics
Mario & Sonic at the Rio 2016 Olympics
Mario Tennis Open
Pac-Man Party 3D
Puyo Puyo Tetris (Japan,
English Translation available!
)
Rhythm Heaven Megamix
River City Tokyo Rumble
Sonic All Stars Racing Transformed
Sonic Lost World
Super Monkey Ball 3D
Starfox 64 3D
5-Player
Disney Art Academy (Local Play shares art, Download Play downloads a working demo of the game)
6-Player
Aqua Moto Racing 3D
Ironfall Invasion - $FREE on eShop$ (no download play)
Metroid Prime: Federation Force Blast Ball - $FREE on eShop$
Metroid Prime: Federation Force (Blast Ball Download Play only)
Snow Moto Racing 3D
Tank Troopers
"Run For Money" Chou Tousouchuu Atsumare! Saikyou no Tousousha-tachi (Japan)
8-Player
Games Festival 1
Games Festival 2
MarioKart 7
Tetris Axis
Steel Diver Sub Wars - $FREE on eShop$ (no download play)
10-Player
Tetris Ultimate
DSiWare Download Play Games (Use DS Download Play)
?-Player
Hearts Spades Euchre
2-Player
Absolute Chess
Absolute Reversi
Alt Play: Jason Rohrer Anthology
Art Style: BASE 10
Art Style: Digidrive (Intersect)
Box Pusher
Dairojo: Samurai Defenders
Everyday Soccer
Go Fetch! 2
4-Player
Cosmo Fighters
Globulos Party
Picturebook Games The Royal Bluff
5-Player
1st Class Poker & BlackJack
6-Player
Pocket Pack - Words & Numbers
8-Player
Pop Island
Pop Island Paperfield
Check below in my signature for my
Definitive Multiplayer 3DS List
and
Multiplayer Games Recommendation List!