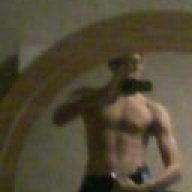 Well-Known Member
OP
Member
Joined

Nov 21, 2008
Messages

263
Trophies

0
Age

31
Location
Website
XP
Country
Now most of us may have heard of The Conduit, The game is looking really great so far, screenshots don't do it justice tho, as we all know COD:WaW on the Wii looks really great in motion, but when you take a look at the screenshots, The game doesn't look so hot does it?

Many people keep saying it looks like a Ps2 game or a Enhanced Ps2 game and such. Others say the Wii is weak and games like Doom 3 and Chronicles of Riddick look better.

The Conduit has the same visual effects you see in the other shooters on the big consoles. You got the Field Of Depth, Really nice lighting, Bump mapping, Glow, Shadows, Shader's, and other nice things. The games art direction could be so much better, If it were this game would look better than it does now, art direction also has to do a lot with a games graphical view, If you have a game engine w/ insane amount of graphic detail, and make a game w/ bad art direction what do you get? A last gen looking game.

This game is going to be great, but listen to this, We may or may have not played Killzone on the PS2 back in the days, it looked great for a PS2 game, but it had its flaws, Now I was recently on Youtube and people have said: "Killzone still looks good even compared to Xbox 360 and PS3 games." The Comment had like 11 thumbs up

But yet I ask myself, The Conduit looks much better in every way than Killzone, but the art direction isn't as good. So then why do people say The Conduit is crap? Wouldn't the same apply to the first Killzone?

But not to get off-topic, The game is shaping up to be great!

Best Graphics Wii Has To Offer So Far
16 Players Online
Wii Speak
Multiplayer Modes:
Deathmatch
CTF
Team Deathmatch
*Note*
Apparently there has been a so called confirmation going around that two people on the same
Wii system can play online together. As like Halo 2 had, if anyone remembers, your friend would
log in his account and then you would pick up a controller and go into split screen and play online
with him on the same console against others.
Now Continuing...
Completely Customizable Hud! - Awesomeness!
Completely Customizable Controls! - Awesomeness Again!
and much more!

Can't wait to play this FPS on the Wii! Wiimote makes me fall in love with FPS games all over again, COD:WaW is great too, but im tired of play with the mouse, and i wish COD:WaW on the Wii had more multiplayer modes and maps, that would make the game much more fun!

Now what do you guys think about the game?