Tempcast Live #14
Drianised!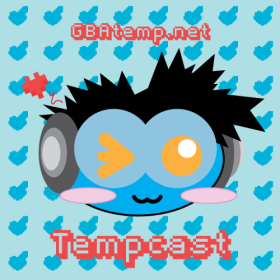 ITS BEEN AND GONE BUT CLICK HERE TO LISTEN
, there'll be a new live episode of the Official GBAtemp Podcast aka TEMPCAST!
The reason there is one so soon after the last (they usually appear every four weeks) is because I wanted to do one and as always when I say jump, people say "would you like
anything
extra too?" Hear my bad jokes. Hear if I can keep my language clean and hear what future bad memes I'll try to introduce...I may even sing...yeah that got you interested.
Stay tuned to this thread for announcements of other guests, one may be a handsome supervisor and one may be a voluptuous IRC staff member. One member I know who will be there for sure is the King of Tempcast...
Spikey
. I hope the Queen can be on too.

With Tempcast Live we try our best to include the members of GBAtemp and we do that by answering their questions in the #tempcast channel on the gbatemp IRC channel. If you don't know how to get on IRC then go
here
. For the sake of keeping things less clattered and also for our members, the #tempcast channel will be moderated so anyone spamming or misbehaving will be banned. We'll also be answering any question or emails you send to
[email protected]
make sure that your message includes your username so we know who you are.
Also for those interested we won't be announcing the competition results, they will still be announced on the Tempcast that is scheduled on the 20th of this month as we already planned.

It is here

Start Time For Your Timezone
Official Facebook Fanpage

Discuss