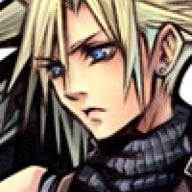 Well-Known Member
OP
Member
Joined

Nov 29, 2009
Messages

123
Trophies

1
XP
Country
I have a few questions about updating my 3.3u to 4.0 via the Nintendo system software button thing.
1. When you update it do you choose which update to download (i.e. are there are icons/choices that you click which will download that specific update) or does it just download the most current one (i.e. 4.2)?
2. Are there any sites/ways to download individual updates then run it off a SD card?
3. Is it possible to Brick my wii (%'s would be nice) updating from 3.3u to 4.0 with Homebrew and Preloader installed (I know that 4.2 the brick % isn't that low since even wii's without Homebrew were bricked)?
Additional Info: I WOULD LIKE Homebrew/Preloader UNINSTALLED and I'm hoping to achieve that through updating to 4.0 (going to install SoftMii after) which is why I'm not going with Wankinko's 4.0 Updater, so please do not recommend that choice.
Requests:
1. Don't reply with idiotic statements like: 'You're an idiot just stay on 3.3 and go get a modchip stupid nubcake."
2. Links would be nice =)
3. Don't say "Try it yourself and see if it works", because I'm currently at a cousin's house and won't be getting back until Monday or later.
Alright, Thx in advance

P.S. If this thread is closed for any reason before people post help, you guys can contact me at
[email protected]