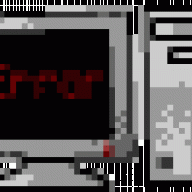 Joined

Mar 7, 2009
Messages

2,192
Trophies

0
Age

26
Location
Website
XP
Country
Well i just finished reading my book about cracking codes and what not and i was bored so i did a google search on codes which eventually led me to start reading about subliminal messages which i find are pretty cool.

For those of you who don't know what a subliminal message is, its a message that is shown so fast or so obscurely that only the subconcious would be able to notice it.

Through out the years companies have done many ads to try and sell or promote their product in this manner. Some companies do it for the lolz. One such example of this is the ledgendary coke-a-cola poster from the 80's. It depicted a bottle of coke on a bed of ice, Sounds innocent enough right? Think again, the artist who drew up the poster (an Australian man) had a bit of cheek and on the bottom right of the poster he drew a women doing a 'act' to a man on one of the ice cubes. This was only noticed when someone spotted it on the back of a truck. I can't post the picture here cos that counts a porn i think.

There are many different subliminal messages most of which are by companies trying to promote stuff but there are some that are quite harmless such as the Pixar movie ones. In the end of Finding Nemo at the credits you can see one green, round-one eyed monster swimming past the screen.
Other movie companies such as Disney have subliminal messages in their movies which promote sexual acts and sex in general which is quite funny in my opinion

Here are two extracts from the Disney Movies 'Aladin' and 'The Lion King'
In this one, Aladin can be heard faintly muttering "Good Teenagers take off their clothes"

This is from The Lion King and in this, when the puffs of smoke go into the air you can see that the smoke spells 'SEX'
These two are quite funny and proves that the most innocent of people and companies can be quite funny

Do you guys have anything to share?
Posts merged
God dam, can anyone see the videos?
EDIT: FIXED VIDEOS