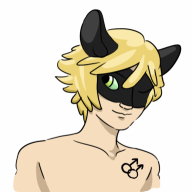 Gay twink catboy
OP
Global Moderator
IMPORTANT NOTICE!
2022: New fork of ABGX, please read
the thread
and other linked threads in this thread VERY carefully.
ABGX has been moved to a new a new host.
I urge you to read
this
first!​
Since patching with ABGX doesn't only patch the Topology data, it also checks for disc integrity, tampering, video padding, game hashes and more.
I've decided to make this thread to help others setting up ABGX and correctly verifying their backups.
First of all, install ABGX360 by downloading it
here
(you only need the ABGX appropriate for your OS)
Mirror link
here
.
After you installed it, launch the ABGX360 GUI and you will be greeted by a screen.
Next, click on "
Options
" and tick these boxes.
​
Next, click on "
Autofix
" and tick these boxes.
​
Next, click on "
Misc
" and tick these boxes.
​
You'll need to select the corresponding region for ABGX with your console.
Most games are region free but some are region bound.
This will check what region it is or if it's region free.
And to finish setting it up, click on "
File
" and save the settings as default.
This will ensure you the settings are loaded each time you start ABGX.
To load an ISO to check it for stealth, click on the little folder and load your ISO.
​
After you selected the ISO, click on
launch
and sit back a few minutes.
A command line window will pop up and ABGX will be checking everything in the ISO for integrity/stealth and topology data.
​
The 2 red areas are the most important.
The first one is about the Topology data.
This is VITAL for assuring Stealth on XBLive.
If you don't have your topology data in place then you will be flagged!
ABGX will download this automatically from the server if it's missing/corrupt.
The second red area is about SplitVid.
SplitVid is an old method used to ensure Stealth on XBLive with the old iXtreme 1.4 firmwares.
This might show up yellow but you can ignore it as it's no longer needed ;]
If everything comes up green in ABGX then you've got a correctly patched ISO.
If you're unsure of it, run it again and wait till everything is green.
Newly released ISO's (leaked before release date) will be
UNSAFE
for XBLive!
ABGX doesn't have a CRC verification in it's data base so please wait until they can be verified!
If you can't wait to play the game then EVERYTHING will be on
YOUR RESPONSIBILITY
!
MS is known to ban people from playing games pre-release!
So if you care about XBLive then wait until the game is verified.
After you've checked your ISO's with ABGX, you'll be clear to proceed with burning it on a disc or copying it to the HDD for your ODDE.