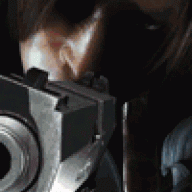 Joined

Aug 12, 2007
Messages

23
Trophies

1
XP
Country
HI, I know I'm the 1001st n00b who asks something like this, but ...
I've bought my wii this week, it's alredy modded with d2ckey or d2pro. Already read lot of
tutorials
, wikis and threads in various forums, like wiihacks, here and wiibrew.
the first thing to do with my wii, is prepare for everything, patches, upgrades etc. I learn about the IOS what is, but I wish to know which ones to install and stuff like that.
By now i'm gonna to downgrade to 3.2u firmaware, install homebrew channel, install wad manager and install all harmless IOS and partial updates, including mii and shop channels.
My questions are:[*]Wich IOS I
MUST
install so I can play everything? (excluding Animal Cross and wiifit, for now if there is any problems)[*]Any suggestions for more things to do?[*]My wii is an NTSC-U, I want and will play japanese games, just use Regionfrii is enough right?
I'm not asking
how
do anything, i'm asking
what
. The rest, how-to, requiriments, files and etc i find later
Sorry my english is bad, I can read without any problems, write isn't that good, sorry make you people read this

.
Anyway, thanks for all