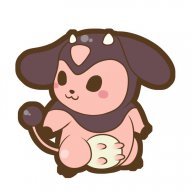 Well-Known Member
OP
Newcomer
Joined

Jan 23, 2015
Messages

70
Trophies

0
Age

36
XP
Country
Hey guys. It's just like what the title says, my R4i doesn't want to stay in the card slot of my N3DS XL. I tried putting in my Sky3DS and even my old Acekard in the slot, and they fit and stay locked in just fine, but the R4i keeps on ejecting itself out. Is this a normal thing for this cart, or should I contact the seller to exchange it for a replacement?
Edit: Problem solved! I'm going to post quotes from me and Erk on how we made the R4i fit in our N3DS here in the first post so you don't have to go through the trouble of sifting through this thread to find your answer. Hopefully our advice will work for you. Cheers!
Made an account just to post this for you, I just got one of these cards, it will not stay in my N3DS slot either. I managed to make it stay in reliably by pushing hard (not super hard, just harder than you normally would) and wiggling the cartridge. If you push down on the microSD card in the right way, it will *click* and stay locked in. Just try and wiggle it a bit until you get the hang of it, but don't push it crazy hard, would be a shame to damage your N3DS, or the card itself. Good luck and I hope you're playing DS games soon!
Hey there, good sir. I really appreciate you making an account just to help me with my problem. Guess what? Your tip did the trick! You're a genius! What I did was press down on the side where the sticker is while sliding the R4i into the card slot. I would finally hear the click by putting the R4i in this way, but it took a couple of tries to fully secure it. I did this a few more times for consistency, and this technique held up. Thanks a lot! You just brought some happiness in someone's life.