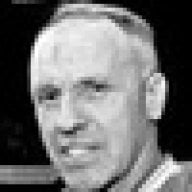 Official Wii Freak
OP
Member
Joined

Oct 29, 2008
Messages

844
Trophies

0
Age

37
Location
Website
XP
Country
-- SoftMii v0.9.5 RELEASED --
20clarky08, Digitydogs, Skarface05

Features:

-Custom Health Screen-

-Custom tool for installing .app file to the NAND thus been safer than installing a new system .wad

-Full Disc Back-up Loading

-Full Channel Region-Free

-Diagnostic Menu (Recovery) access through GCport1 Y-Button

-No Copy Save Protections Removed

-Retail Discs run 6x, Backups run 3x

-Auto boot (Set as diag) ANY Disc Through Recovery Menu

-Skip Disc Updates

-No Error 002

-No Annoying Menu BGM

-Pre loader on RESET Hold

~Included dol for pre loader, special "AnyTitleDeleter"

with MaxTitleCount 512 to unbreak home-brew

-Regular cIOS for those who have patched discs to 249

-Disc Dumper Channel *optional

-Move your Disc Channel anywhere

-HBC usage

-Downgrade Method Included

-Fix for better MIOS *optional


VIRGIN SYSTEM = FULL GUIDE
GAMMA/HOMEBREW READY SYSTEM 3.3-3.4 = PHASE 2 ONWARDS
3.2 STARFALL/cIOSCORP = PHASE 3 ONWARDS

AS WITH BEFORE READ THE FULL GUIDE AND END NOTES BEFORE INSTALLATION OR BELIEVE ME YOU WILL HAVE PROBLEMS OK.!!


Requirements:

 PAL or NTSC-U Wii [No Others Have Been Tested]

 SD Card (of at least 256 MB) [formatted to FAT]

 The SoftMii Pack, unpacked to your SD card ROOT

 Twilight Princess Retail

 Internet Connection For Wii (For Full Set up)


THINGS TO NOTE AND FIX IN NEXT RELEASE
1. in the hacks.ini you need to press return before the [BGM MUSIC] part to drop it to a new line so theres no new code.
2. Preloader 0.25 shipped install of 0.26 so the code remains the same.