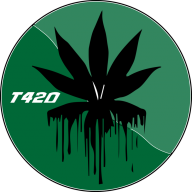 Well-Known Member
OP
Newcomer
Joined

Jan 28, 2019
Messages

94
Trophies

0
XP
Country
I just tried this for the first time today. AMS crashed on me, and sxos didn't seem to use the mods. I'm not sure what the Plugins file is supposed to do, but all of my mods were activated after adding them near the TOP of the .ini (eg. sTestFile9=SpellTomeResurrectDead.esp).

The explanation that would have made things clearer to me, is that base, animations, and mesh .bsa files need to be listed under sResourceArchiveList, while textures and voices go under sResourceArchiveList2.

Then, for some reason, animations need to be listed a second time in sArchiveToLoadInMemoryList.

Good info in the thread about creating an Interface folder for .swf files, and it should be added to the OP.

I've never actually finished the game but now I may pick it up again. Although I'm home from a long deployment now, and I own an Oculus and Skyrim VR. Wonder if some of these mods will work with that...
I don't add my ESP's to Skyrim.ini only in the Plugins file because of the limit of 10 total ESP's allowed
and avoid the character limit filling up quicker unless you rename your mods to shorter names
Basically all your ESP's should be inside
Plugins
file with a
*
before the name to enable it
(For example
*LevelersTower.esp
is Enabled and
LevelersTower.esp
is Disabled)
Your BSA's, Textures, Meshes, and animations go in Skyrim.ini
(and yea Animations need to be added to sArchiveToLoadInMemoryList also)
Then you need to add your Textures to
Skyrim_en.ini
again
Then just place your files inside the right folders for your CFW
Try the premade levelers tower see if that works for you
I tried to go over everything without trying to flood people with too much info I plan on adding more when I get time
also if you go to Nexus and search VR there is some mods that people have made/converted to VR might be worth a try
as a side note Skyrim is made to be modified they make the creation kit for it that allows full control over the game and its the only game that even Sony allows modifying of Skyrim SE on PS4 with a mod section built into the game