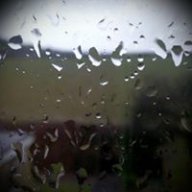 Joined

Apr 10, 2015
Messages

16
Trophies

0
Age

40
Location
XP
Country
Hi guys. I am new here, so please excuse me if this sounds stupid.
I bought Sky3DS for my daughter, as she has 2DS which was recently updated to 9.6.0-24 E, and what I read - sky3DS is the only card which works with this version.
I have purchased SD card with it, and what I understand - it's kinda fake 16gb San Disk card...
SO...
I got SKy3DS card (blue button) with 16GB microSD card.
I have turned the internet connection (and effectively all future updates? off)
When I use the manual in Sky3DS web site, formated card with their tool, wrote games... - I get the games visible. I insert card while pressing blue button, remove it, insert again - blue led flashing fast - after it finishes, remove - insert again - game appears. So - as it should be according the manual.
But when I press the button to launch the game, I get the immediate error: The Game Card Was Removed. it appears before game launch logo.
If I remove and re-insert card, Sometimes I get the game launched (Mario Kart 7), but soon after the logo - again error: Game Card Was Removed
It happens - like - 4-5 times in a row. maybe more.
then, after number of inserts/removals, When I launch the same game - I get error:
An Error has occured. Hold Down Power button to turn off the power then turn it on and try again. If the problem persists, please contact local customer support..... <...>
But Home button works...
after few tries - I happen to launch the game and everything looks fine. after that - I can change and launch other games with no problems. All this time i can cycle between games, but can launch them only after the first game is launched succesfuly....
Can you advice - what's happening?
Is it faulty sd card? (happened same with Kingston 8GB, but I also got it from china...)
or sky3DS card is pooped??
also - tried the small paper with SD card, and looks like - it worked. but it could be coincidence due to numerous tries to launch the bloody game :/
please advice guys
P.S. as I cannot revert to older firmware, sky3DS is my only option, I believe...
p.p.s. - using retail 3ds dumps, so should be fine? Also - since I am in EU - can I use USA roms???