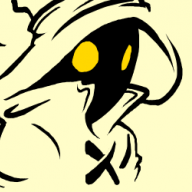 Joined

Jan 8, 2016
Messages

6,024
Trophies

1
Location
Website
XP
Country
I've not seen a thread for this anywhere, so I figured I'd create one. If there already is one then I apologize and all this typing will have gone to waste. Anyway, post background music and intros you've either come across or created yourself.
Note that all music must be free domain!
Update:
freeShop has new music playback settings. It can play music directly from eShop's extdata or using user-provided audio files. Format support will be BCSTM (DSP ADPCM), Ogg (Vorbis), and basic AAC. It is recommended that you use BCSTM format. There is a great community for music in this format found here:

http://smashcustommusic.com/

The new directory for audio files will be sd:/3ds/data/freeShop/music/. There is no support for subdirectories currently, so only the files directly there will be usable.

You will notice an /eshop/ subdirectory there, but you should just leave it alone. That will have eShop audio files, and it will be auto-created if you try to remove it.
To create your own BCSTM you can use
Looping Audio Converter
. I haven't quite figured out how to use it yet, but if anyone else knows how and can post a small guide then I'll add it to the OP.