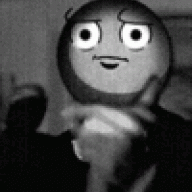 Joined

Nov 15, 2011
Messages

5,210
Trophies

0
Age

39
Location
Website
XP
Country
Wikipedia
says that if an SDXC card is formatted with FAT32 some SDHC compatible devices will still be able to read it.
I also remember reading somewhere that the only difference between an SDHC card and an SDXC card besides the capacity is that the
spec
says that SDHC
should
be formatted FAT32 and SDXC
should
be formatted exFAT.
(SD cards use byte addressing while both SDHC
and
SDXC use cluster addressing)
So, what I was wanting to find is ANYONE (as many people as possible) who actually owned both a Wii and an SDXC card to do a little test. All it entails is formatting the SDXC card to FAT32, sticking it in the Wii, and then telling us it if recognized the card (any further details would be appreciated, too).
You can use
this
to format to FAT32
and
IF you want to format it back to the official exFAT when you're done, you can get the app
here
.
FYI:
The official spec is basically this:
SD - up to 2GB (FAT16)
SDHC - 4 to 32GB (FAT32)
SDXC - 64GB to 2TB (exFAT)
-Byte addressing as used by standard SD cards can address up to 4GB but FAT16 has a limit of 2GB. A few 4GB SD cards do exist but they break the official spec because they have to be formatted FAT32.
-The 32GB limit for SDHC cards was chosen because Windows normally doesn't let you format anything any bigger to FAT32 but FAT32 in itself supports up to 2TB.
-Although the addressing used in both SDHC and SDXC cards only supports up to 2TB, the exFAT file system supports MUCH larger partitions.
I've seen this mentioned several times here on GBAtemp but no one seems to already have an SDXC card to to the test and no one was willing to drop the cash to go out and buy one unless they were sure it would work first. That's why we're looking for someone who already has one.
EDIT : another detail that just occurred to me, Swiss-GC also now supports SDHC so if you happen to have an SD gecko, it would be nice if you would do the test there as well. Here's the Swiss guide, just in case you need it.