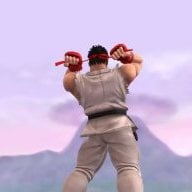 Well-Known Member
OP
Member
Joined

Jul 30, 2016
Messages

1,196
Trophies

0
XP
Country
Real-time strategy games are typically found on PC. Usually the lack of keyboard+mouse creates the need for creative solutions in terms of controls and gameplay. Let us discuss RTS games on consoles.

I want to start with:

Goblin Commander (GC and others):
Unlike in most RTS, the cursor always stays centered! Thankfully, the range of the control stick is used well. The developers could have used a combination of two sticks but they probably decided against it because three face buttons are used constantly. The game basically works without a "left click", and instead has 3 "right clicks": A, B and X refer to three different armies (each of which can consist of up to 10 different units). Of course this gameplay design reduces complexity, but to be honest, it is complex enough (especially for a console RTS game) and e.g. Warcraft 3 also rarely uses more than 3 main armies.
The fighting itself is mostly automatic (units fight enemies on the way to their target), but through the Y button the player can take direct control of an army. The game then becomes a bit more like a 3rd-Person RTS game like Pikmin or Battalion Wars (though with less control over individual units). This mode is in fact necessary for special units: Titans. The rest of the armies can be ordered to follow (L + pressing the corresponding face buttons twice).
The L button can also be used for giving chain commands (usually the shift or ctrl button in PC games) and even quick map selection (L + Dpad Up for choosing important spots; just the Dpad for accessing them).

The game does have base building (including defence towers) but no specific labor units. Instead, mining is done by the armies themselves: Gold by destroying buildings and environmental structures (it is used for repairing, upgrades and certain units/buildings); "Souls" by capturing specific spots which gradually replenish the main source for recruiting more units at the base. There are also rune stones and teleport spots.
I would definitely recommend it. I have yet to try the Multiplayer (two players).