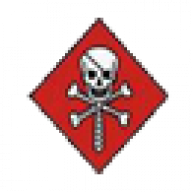 Well-Known Member
OP
Member
I am pleased to present my sixth project on 3DS "Pixel Swap 2DS" . This is a relaxing puzzle game , where you have to reproduce on the touch screen, the pixelated design on top, as soon as possible. It's adaptation of the flash game "Pixel Swap"for the 2DS / 3DS. This version combines Pixel Swap & Pixel Swap 2 and it therefore contains 40 levels in total.
# Pixel Swap 2DS v1.1 By Cid2mizard

"Pixel swap 2DS" is the adaptation of "Pixel Swap" and "Pixel Swap 2" combined for Nintendo 2DS / 3DS.

Using just your reflexes , gather the pieces as quickly as possible to reproduce the requested pixel image. The game features 40 puzzles (20 easy and 20 difficult). This game is played with the stylus.

Controls :

- Stylus : Swap.

- B : Back to menu.

- L & R : Switch between Pixel Swap 1 & 2 on menu.

- Start : Exit Game.

Changelog :

v1.1

- Update ctrulib, now exit works with ninjhax 2.5.

v1.0

- Initial Release.

Thanks :

- smea for Ninjhax.

- smea, yellows8, plutoo, fincs and mtheall for ctrulib.

- smea, mtheall, GEMISIS, Fluto and Arkhandar for hbmenu.

- WinterMute for devkitARM.

- Xerpi for sf2dlib.

-

http://gbatemp.net/

for Forum 3DS Homebrew community.
Download v1.1 for NinjHax + Gateway + CFW => http://3ds.nintendomax.com/Homebrews/Jeux/PixelSwap2DS/Pixel_Swap_2DS.rar

Have Fun !