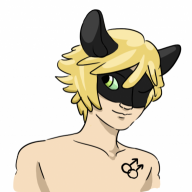 Gay boy
OP
Global Moderator
I'd like to attend anyone vising the EOF to keep the general site rules in mind.
The content posted has spiraled out of control and this is where I draw a line.
Sexual content is a clear no on this site, we have minors here.
Anyone posting any questionable images, gifs or videos will get themselves up to a month long suspension or possible ban.
You have been warned.
Spam in the form of multiple threads and quick succession posting will be seen the same as spamming outside of the EOF and will be dealt with accordingly.
Those that like bomb and notify spam may end up getting their like ability removed.
TL;DR site rules still apply to the EOF
The Rules