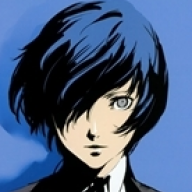 Well-Known Member
OP
Member
Joined

Apr 6, 2015
Messages

535
Trophies

0
Location
XP
Country
Hi, guys,
I'm thinking of hacking my ps vita which i have currently at FW 3.63 (i mainly use it for FF games I - X-2, Tales of Hearts R, Adventures of Mana).
um, i looked into hacking it mainly for emulators (for specifically N64 emu) as the rest i have on my psp console which all work great , except N64 emu which is Poop
so i was wondering, since I'm at 3.63 FW, what's the best hacking method ATM? i heard about ARK or something like that, also new support for direct usb like on psp and a new coming N64 emulator (in the future which will be playable?)
or at least that's what the video here says:
Direct USB Access to Vita & the latest Homebrew News
Also do i need to get a specific game from the PSN store for ARK?
can someone point me to how to install ARK or whatever works best on vita? i can't seem to find a specific guide for it on 3.63 fw?
and since i have some games on my vita that are psn related (final fantasy I-X2), with their saves, if i back them up to my ps3/pc etc, i can still use them on my hacked vita? since they are official bought games etc with a account that works for my ps3/ps4?
i don't use online for vita, so i shouldn't have a problem?
i mean if i do the hack i won't lose access or being able to play them or lose my saves for them?
thanx and hope someone can help me out