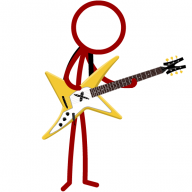 all the world needs is me
OP
Member
Joined

Apr 22, 2011
Messages

1,627
Trophies

1
Location
XP
Country
Right so I've been assigned a project which I should have ready by the end of the school year.

It's a very strange project. I guess the purpose is to collect data and neatly present it.

So, the example my teacher gave us include:
"How many horses are taken care of in stables in [the city I live in], on average?"

The idea is to actually physically head out and obtain data, visit places, ask, receive help, jot it down, and present it neatly on a booklet.

Another example:
The population of stray cats in [city I live in] is significant, relative to that of other countries, particularly in residential areas and is growing uncontrollably.

That is the hypothesis. Animal shelters, veterinary clinics, etc. All relevant places would be visited, and data would be collected. I would present my findings and compare the result to my initial hypothesis.

Okay, more examples:
An increase in the school fees per year in schools of [city I live in].
The difference in ticket prices of different cinemas
etc.

So, the Sky's the limit for how odd it can be.
I see a lot of room for creativity in this project, but currently I lack that.

Internet, I need your help. I am to present my idea tomorrow and I want to blow everyone's mind away.
I am currently brainstorming, but help would be appreciated.

Many thanks in advance!