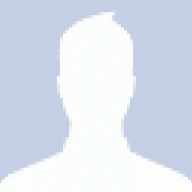 Joined

Apr 15, 2012
Messages

8
Trophies

0
XP
hello,
after a few weeks of use, the firmware , WoodYS 6.73 did show up the following message when starting a game :
Does not have a DLDI section
Fat_FreeFiles
ARM7wait: Copy EWRAM to AMR7InternalMemory
. and Reset Memory.
REBOOT
resetMemory1_ARM9
resetMemory2load ARM 9 NoBios
the way i start te firmware is with the WOOD.nds file which I start in the original firmware.
the main firmware on my itouch2 is 3.9a
memory card is a kingstond microsd 4gb class 4
memory space free is 153 mb.
I have reformatted my Memory card already and put the same files back and the problem still occurs after that. I tried several games with no result, but Homebrew like
lameboy and lmp-ng ( an ipod mp3-player lookalike homebrew) seem to work fine.
in the first weeks of using the firmware i had no problems with it, only when i moved some files on the memory card, moonshell and some anime in .dpg files, the problems began to occur. I don't know if there is a relation between these things, because after deleting all these files that I moved onto my memory card, the problem still occurs.
so does anyone know how to solve this? could it be that I somehow have to reset manually my memory or something? ( sorry if it sounds stupid)
*edit*
i have found something on the internet, that says if that this message is shown that it simply doesn't have DLDI support, but nds games aren't supposed to be have DLDI support right? that was only for homebrew i thought. so i think that he sees al my files as homebrew and try to do something with DLDI when i start a game or homebrew, and that's why only homebrew work I think, but still no solution for this problem.
games still loads somehow when i start YSMenu.nds(had put on my microsd later). it simply starts the game immediately when i start ysmenu.nds. it seems that it's always the last file i opened with the woodys firmware. but this time it works, so there is a solution, but not the most time-saving one.
thanks for help