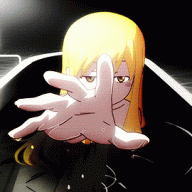 Joined

Nov 13, 2021
Messages

354
Trophies

0
XP
Country
what the fuck is this horrible folder layout

all i wanted is to get some cheats and not figure out how to build a fucking rocket

and instead of a billion gba temp threads for all kinds of different games, why is a cheatdatabase not properly sorted on github?

For the love of god, please change the folder structure to something like

cheatcodes

BD
SP

1.1.1
1.1.2
1.1.3

cheatfile
cheatfile
cheatfile

So people can just grab the folder they need and place it into the atmopshere/contents/<tid>/cheats folder themself.

In your first post is a zip to download with the folders "15-01-22 Main codes" and "MASTERCOPY ALL CODES DO NOT USE" but they have exactly the same files. why is this a thing? Also, "bc259f7ee8e79a49.txt" has wrong line endings.

Sorry but how did you earn the Developer role on this forum??
It's 2022, please use something other than notepad to view txt files. C'mon man.