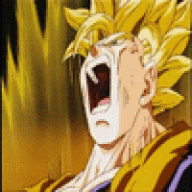 Joined

Feb 1, 2008
Messages

285
Trophies

0
Age

32
Location
XP
Country
POKEMON BATTLE REVOLUTION MOD made by Soplox
I only have been able to change the stages/menu music, change the pokemon sounds with their originals voices(anime) and I was hable to put the PAL's spanish voice on the NTSC one.In this release there's only the custom stages music and the pikachu sound.
*I'M NOT RESPONSIBLE FOR THE DAMAGE YOU CAN CAUSE TO YOUR WII*
Things you need for this to work:
1. A sofmodded or hardmodded Wii (obvious)
2. Pokemon Battle Revolution ISO
3. The USB/SD Loader or Blanks DVD
4. Wiiscrubber (invluded)
How to do this:
Descompress the package to a some safe place (I recomend Desktop). Open Wiiscrubber and load the PBR iso and click in Partition 1 DATA
Now click in sound
then sound again. There you'll find the Battletopiaxx and s025_pikatyuu brstm files
what you need to do is replace them with the ones in the package(make sure you backup the originals first).
Then close Wiiscrubber and put the iso on a USB/SD device or burn it on a blank DVD and youre done!
*If you want to put your own music on the game cuz these ones sucks or whatever just use the Androu1 BRSTM Tool or the Ihsan's BRSTM-WAV (UN)PACKER they both comes with instructions but prefer the Ihsan's BRSTM-WAV (UN)PACKER
FIXED
Battletopia01(Waterfall Colosseum)=Dialga/Palkia Theme
Battletopia02(Magma Colosseum)=Battle Theme Diamond/Pearl
Battletopia03(Courtyard Colosseum)=Pokemon Advance Full Theme
Battletopia04(Sunny park Colosseum)=Diamon/Pearl Game Corner Theme Remix
Battletopia05(Sunset Colosseum)=Darkrai Movie Intro Theme
Battletopia06(Stargazer Colosseum)=Pokemon The First Movie Intro Theme
Battletopia07(Gateway Colosseum)=Giratina Theme Remix
Battletopia08(Neon Colosseum)=Pokemon The Third Movie Intro Full Theme
Battletopia09(Main Street Colosseum)=Pikarap
Battletopia10(Crystal Colosseum)=Darkrai Theme Remix
s025_pikatyuu(Pikachu Sound)="Pikachu" (keep saying "pikachu" all the battle)
Thanks to Androu1 for his Brstm TOOL, Ihsan for his BRSTM-WAV (UN)PACKER, whatever who made it for the Wiiscrubber and thanks to Vettacossx for the Video
Package:
http://www.megaupload.com/?d=GD45J9UK