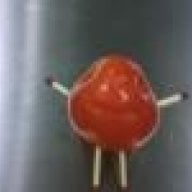 Well-Known Member
OP
Member
Hey guys, i play pocket frogs, so for everyones benifit (or whoever plays this) here it
GBAtemp's Pocket frogs trading Thread!!!!
What the point of this thead is to help other frog breeders to get achivements to help them to level up faster.
The format i want people to to use is this.
[Sending][acheivementnumber][howmanypairsyouhavetotrade]
So it should be like this
[Sending] [#41][3 pairs]
Thats simple enough for sending, but for asking for people to breed for you, What do?
[Want][colour/secondcolour/species][Plus+ID]
so it should be like this
[Want][marine pruni marmorea] [Benbop]
And once the trade has done, you just post that you have traded with who and what so i can add it to the list below
Completed Trades!!