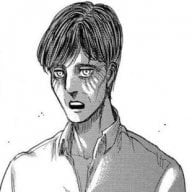 Joined

Jun 1, 2019
Messages

117
Trophies

0
Age

29
XP
Country
Hey everyone,
I'm a complete noob when it comes to understand how softwares and homebrew works on our hacked consoles, but I was wondering something :
- The WiiU is able to run a complete virtual Wii system (the vWii) thanks to Nintendo, but I did not understand if this system was entirely emulated or if it was running (at least partially) from a chipset inside the console (like Sony did for their first revision of the Playstation 2 with the PSX games),
- If it's only a software setup, it means that it's also possible for Nintendo to run such a concept on the Switch so that they can sell Gamecube oldies on the eShop right ?
- Assuming they would do that, would it be possible to reverse-ingeneer this system and make injectors for any Gamecube titles like we did with the vWii ?
- I know that the gap between WiiU and Wii is way smaller than the one between the Switch and all its predecessor : the console is using a commonly-know tegra chip, their OS is made completely differently than older ones etc.
- I suppose that if all this works thanks to a chipset inside the WiiU, it means that we won't see something similar on our Switch consoles.
I've been looking at the hacking scene since the firsts hacks on GameBoy Advance were online and I can't seem to explain why but it feels like the Switch and HOS are way more different than other consoles and OSes : in one way, it's easier for hackers to work on it, but on the other hand, we seem to reach easily the limits of the console itself. Maybe it's just a bad appreciation of the situation thought
Sorry for the long post (and for my bad english
) and thanks for everyone who will read this!