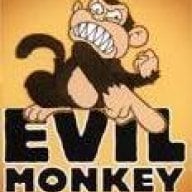 Joined

Nov 1, 2007
Messages

1,770
Trophies

0
Location
XP
Country
After christmas has passed (and my money is mine again
) I might get myself a Gecko and start making some ocarina codes
Anyway for those that do make these codes I've noticed a few things that maybe possible and if made would guarantee the hacker a place in the wii hacking hall of fame.
- Block IOS reloads
If a code that sees IOS reloads and changed it IOS 249 (for example) was made it would give more options for compatibility. This will most likely differ per game but as there is only a few games requiring this it maybe worth the hackers time.
- Redirect saves read/writes
SSBB has some codes that re-route reading and loading from SD instead of the nand. In theory it would be possible to do this with save files for games. Apply the code and your save is read and written to SD/USB. Every game could benefit from this, but some games take a HUGE amount of room on the nand per save so even if just they games were done it would go a long way.
- Remap buttons. Various games would benefit from this, I don't know which but a few people have "dreamt" of this with no codes emerging....yet.
Are there other codes that anyone thinks could be cool ? (post ideas below)
Are you someone that makes ocarina codes ? (do you think you would know where to start and is it worth it ?)
Please post your thoughts, facts and flames about these ideas.