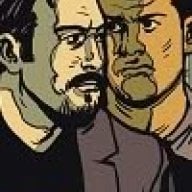 Well-Known Member
OP
Member
Joined

Jan 29, 2006
Messages

134
Trophies

0
Location
XP
Country
The free Internet browser can show 3D images on sites that are specifically designed to show 3D images.
As many of you will already know, the browser will also be available to use as you play meaning you'll be able to check out game guides if you are stuck in a game.
You can stop playing your Nintendo 3DS game and go to the browser by pressing the Home button and then resume their game when you're finished browsing.
You can also use the browser to download 3D pictures from the Internet and save them to your SD Card. Or you can upload ones you have taken with the Nintendo 3DS cameras.
When you're using the internet browser, you'll be able to zoom in on JPEG images by tapping and holding.
Earlier today Nintendo Japan confirmed some more information about the 3DS browser. We learned that the 3DS internet Browser
will not support plug ins like Flash or PDF.
However, you'll be able to store up to 64 favourites.
As for images,
the browser can directly display 3D picture data in the MPO format.
Compatible image formats include MPG, GIF, JPEG, PNG, BMP and ICO.
The browser will also have parental controls and parents will be able to limit internet use through the 3DS system settings.
To access to 3DS eStore you'll need to perform the recommended system update. Nintendo 3DS users can simply start the "System Settings" from the Home Menu, select "Other Settings" and scroll the page right to select "System Update."
sources:
http://www.nintendo.co.jp/3ds/versionup/index.html
http://www.nintendo.co.jp/3ds/hardware/fea...features04.html
http://www.nintendo.co.jp/3ds/hardware/features/browser.html
http://www.officialnintendomagazine.co.uk/...rowser-details/
I'm still pretty excited about the canvas element being supported.