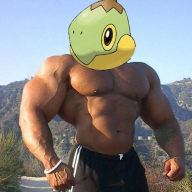 Well-Known Member
OP
Member
Hi! recently my
wii
won't play GC games. The GC image thingy comes up on the disc channel but when I press play my
wii
restarts

This is what I have on my
wii
.
-System menu 3.2U
-Twilight hack installed
-HBC 10.1 (The newest one)
-Backup launcher with .002 bugfix
-Starfall installed
-Cios rev 7 (I think)
Now I tried gecko OS, and worked... once... and it no longer does. So they I download GCbooter. It didn't work. (just restarts my wii) Please I need help. I'm desperate!
Thanks in advance