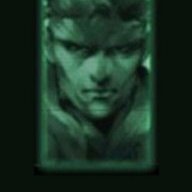 Joined

Aug 26, 2020
Messages

9
Trophies

0
Age

34
XP
Country
Hi all,

This is my first post here and I hope this to be a good one.

I was playing DD for a while now and I wanted to check if there is anything that can be modded, I've searched far and wide and ended up with broken links and a couple of discussions on Reddit. So I decided to create a test MOD. As of now, I am able to mod Vanilla DD.

UPDATE 2:

Great breakthrough Title screen now has something extra. Not gonna jump the gun, but I might be close to modding character skins.

This mod now contains:

- Vanilla Heroes are buffed
- All heroes are able to use ALL 7 skills, including camping skills!!
- Faster combat (animations are noticeable shorter), walking, attack animations, tutorial
- Scout- Ruin 1 mission gives 99,999,999 gold and 100 heirlooms that you can convert.
- BETTER TRINKETS!!!!!! Trinkets don't have negative effects and are useful now.

Here is the link for the MOD: mga.nz/folder/kItXgCgT#xfAgEfwDJba-iAux2U0kYQ

As always repatch is needed for this. Put the file content_patch_13.psarc in:

repatch\PCSE00919

PLEASE IF YOU DOWNLOAD THIS MOD AND HAVE ANY ERRORS, POST HERE WHERE YOU ENCONUTERER! Any feedback is also welcomed. For any questions please contact me on Reddit.

I have to give a shout out to guys from Nexus Mods, they created so many MODS and that I was was able to adopt that to psvita. Also to creators of this guide from which I learned a lot.

steamcommunity id=819597757

p.s My wish is to find a way to convert PNG images that vita is using. If am able to do that I will port character MODS (a couple of my own design) and generally revive MODing for DD. If you have any information about converting please share it with me in PM, so we can keep this read clean.