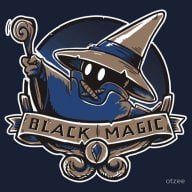 Don't worry Captin we'll buff out those scratches.
OP
Member
Apparently my 8gb Samsung micro SD is jacked up.
Cause
: I was transferring one of my Gamecube games onto this Micro SD (through an Adapter) and i noticed the transfer speeds got lower and lower until It stopped transferring the data all together

Issue
: My micro SD wont show up on a computer nor will it show up in my phone and it just freezes my 3DS whenever it is inserted.
I was thinking the transferred data that wasn't fully transferred corrupted my Micro SD.
I just want to know your thought as to what happened.