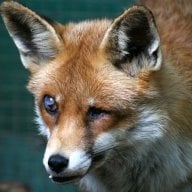 Not Dead Yet
OP
Former Staff
Joined

Jun 24, 2008
Messages

6,723
Trophies

2
Age

42
XP
Country
By now the balloon-distributed copies of the eagerly awaited finale to the Mass Effect saga have begun their gentle descent to Earth, and below them are mobs of young gamers leaping to be the first to lead their crew of aliens in saving the galaxy.
Unfortunately, nobody planned for the eventuality that the weather balloons and payload would become stuck 150' (~50m) up in a tree.
Three enterprising youngsters have already fallen to their deaths in vain attempts to climb the old growth affectionately referred to as "The Treeper".
We interviewed one of the bystanders at the scene as the bodies of his companions were being carried away.
"Just leave him there so we have something to stand on. That gets us nearly a foot closer, already."
​
Some of the gamers have banded together, scrounging their allowances and lunch money to hire a tree surgeon to climb up and retrieve the game. Currently leading the race toward the $1000 needed to hire such an expert is one of the few female gamers in attendance, who has offered to flash or fondle any of the bystanders that will provide funding to her.
At another location, two teens have been shot dead when trespassing upon a neighbor's land in an attempt to get their space game. The old hermit shouted from his porch that "Dem kids wuz tryin' ta steal that there UFO what crashed on mah prop'ty!" before promptly holing himself and the game up in his cabin. The FBI is currently trying to negotiate with the man. When contacted for comment, Bioware said:
"This is oddly quite close to what we expected, apart from the shotgun."
Stay tuned for continual updates on Mass Effect Tree.
"Ah yes, Treepers....
​
This is a work of satire, and though the images are actual gamers huddled beneath an actual copy of Mass Effect 3, none of the rest should be taken seriously.