maketens v0.03
Update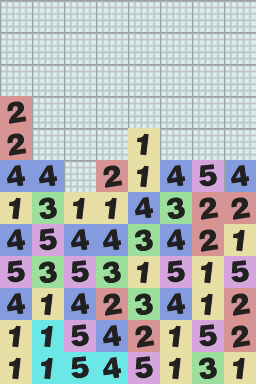 maketens is a
DS
homebrew game where your goal is to combine numbers next to each other so they add up to the number 10. With the latest update new graphics and a few other things were added.
QUOTE(Changelog:) said:

- Added some new graphics.
- Pressing 'up' in game advances the numbers by a line.
- Fixed situation where tiles could get 'stuck' after a drop.

Download

Source

Discuss