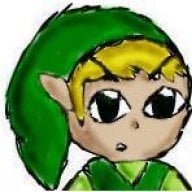 Joined

Oct 8, 2007
Messages

154
Trophies

0
Website
XP
Country
HERE'S THE DEAL,
Next year, i'm going to university (hopefully xP). I'm gonna enter the Applied Arts and Sciences Faculty. Basically, i'm gonna be doing graphics design. Now... I need a laptop for university, and for graphics design, it needs to be a
Crap
Macbook. Heres the catch. I want to get a tablet PC, because i'm thinking of starting my own webcomic, or just for random doodles etc. (
Fujitsu Siemens Lifebook T4220
), But currently there is no Mac-enabled tablet PC :/.
Here are my options:
1. Buy a
Crap
Macbook, and then buy an external tablet, although this will be more expensive, and will be a bit less user-friendly than a tablet PC.
Pros: I will have a laptop which i can play games onto it (with bootcamp, i.e. installing windows alongside mac), and will be used for university.
Cons: As i said, if i want a tablet, i'll have to buy an external one, which will increase the total cost, and won't be as user friendly (e.g. chatting with it on MSN and such)
2. Buy a TabletPC, then HaXX a leapoard OSX onto it. I would LOVE to do this, the problem is, i don't know if this will cause problems in the functioning of the OS, I don't really know how it would be emulated, basically i don't know how to do it, or if it will be possible :/.
Pros: EXACTLY what i want, it's PERFECT.
Cons: I can't play any games on it, due to onboard Intel graphics (Intel GM965). Also, as i said, i have no idea how to emulate mac, and i don't know if it's possible.
3.Buy an Apple Desktop, and replace this one (Goodbye 2GB Rams, Goodbye C2D E6600, Goodbye 8500GT), then at university, i use one of their apple computers, and then get a tablet PC for myself.
Pros: I'll still have apple to use at home for graphic design etc., and i'll get the tablet PC i wanted.
Cons: I don't think the Apple desktops have good graphics, and even if they do, it will be pretty expensive getting a new tabletPC and desktop >.<
4. Not buy anything mac-enabled, and face the differences and poorer performance of Windows (in graphics design) rather than a mac.
So, what do I do??? Personally i prefer option 2, but I need help doing this if it's possible.
I'm gonna work, and check back here in a few, every half-hour or so.