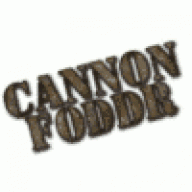 Regular GBATemp Lurker
OP
Member
Joined

Sep 23, 2006
Messages

4,134
Trophies

0
Age

54
Location
Website
XP
Country
The kindle touch has [finally] arrived in the UK, & I'm very tempted to get one (never considered the 'keyboard classic' version as I don't like the keyboard) - however I'm a little unsure about the 3G bit
AFAIK, this allows me to download 'stuff' using the mobile network (for free) & not have to (try &) find a unlocked WiFi signal while out-&-about but.....
... is this ONLY for downloading books from Amazon ??
I was thinking of getting a kindle so that when I'm abroad on Holiday I have something to occupy my time while lying on a sunbed etc.... (instead of using my Phone or DS as a ebook reader)
I plan to stick ebooks onto the Kindle BEFORE I go on holiday, but was hoping that while away - I could also download stuff like 'Local Weather reports'/ 'UK News (newspapers)' or 'UK Lotto numbers' (that sort of stuff) using the 3G network for FREE
- I do notice that full 'newspapers' are available on subscription (for ~£9/mth) but I would like JUST small snippets of info, usually on a day-to-day basis, (Yes I know there's 14-day free newspaper trials...but I guess that I'll have to give payment details first & if I forget to cancel - I'll be charged after this period)
I don't use my Phone while abroad for this kind of stuff - I'm on PAYG & roaming charge are astronomical - & the newspapers in foreign shops are usually 2-3 days out-of-date, but being able to get stuff like the latest weather report for the local area I'm in could come in handy for any excursions I plan to have
Can any1 who owns a Kindle 3G (touch or otherwise) - whether in UK/USA or somewhere else in the world - tell me if what I want to do is possible all for free !!
or will I HAVE to download newpapers on a monthly subscription basis while abroad ??
Also any idea WHAT network they use in the UK (vodaphone/O2 etc)
- where I work I can only get Vodaphone signal, so it might be handy downloading newspapers while in work if I HAVE to go the 'monthly subscription' route, at least I'll get some use out of it when not on Holiday
Thanks in advance