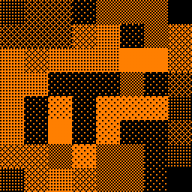 [title removed by staff]
OP
Member
I've always had a fascination with Japanese culture.
Obviously, I enjoy Japanese video games. That much is a given, seeing as how this entire website is mainly for Nintendo fans who like homebrew.
A few years ago, I've ended up reading manga. It started with the Zelda ones by Akira Himekawa, then I got the first volume of the Kingdom Hearts adaptation.
Later on, I found out that One Punch Man was on Netflix. (This was before Cuties.) Having heard about the anime before on Film Theory, I decided to check it out.

I loved it.

I watched the whole series. I got the first volume of the manga. (Only the first.) When the second season was announced, I was as hyped as everybody else, and I watched the first two episodes of it on Hulu when they came out.

Then I lost interest.

I don't know why, but it just happened. It could have been the lesser animation of Season 2, but I just...dropped out.

Then Neon Genesis Evangelion came onto Netflix. I watched two episodes and dropped out.

However, in 2019, I started playing Persona 5.
This was the thing that made me realize that anime was great. So I bought the manga when it came out here in America.

However, it wasn't until two days ago that I discovered what would truly fuel my addiction to anime.


Crunchyroll is free.

Yep, that's all it took. I quickly went to the website and watched the first episode of Stardust Crusaders. That truly began my journey, and now, I can safely say that I'm a weeb.

So here's a few recommendations for people who want to get into anime (As in, here's three out of the four shows that I have bookmarked on the Crunchyroll app.)

1. One Punch Man. This is the only anime that I watched subbed through an entire season. It's hilarious, action-packed, and it's got great animation. There's something for just about everyone.
2. JoJo's Bizarre Adventure. I've seen a grand total of two episodes (S1E1 and S2E1), but I have already fallen in love with the show. It's great for anyone who knows the memes or just likes anime battles. I actually watched a dub of a few parts of the early portions of Stardust Crusaders on YouTube before diving in, and I kinda prefer that over subbed, but it left out some of the best parts of the first episode, so be warned if you take that route.
3. Ghost Stories. This is the most obscure one on this small list, but it's also the funniest. Basically, when ADV dubbed this show, they were given very loose guidelines for how to handle it (it was a huge flop in Japan). So, they decided to take this kids' show about high-schoolers defeating demons, and twist it into a demented comedy where one of the main characters is a pervert and another is a fundamentalist. I've only seen the first episode, but I love it.