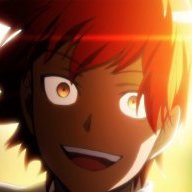 Active Member
OP
Newcomer
Joined

Jan 15, 2016
Messages

37
Trophies

0
Age

25
Location
XP
Country
So I'm new here.

Anyway, I've had my Hyrule Edition 3DS XL for a few months now. I play it almost every day. Few weeks ago I ordered the Sky3DS because I heard a lot about it and at that time could not afford anything. So I ordered it, waited 3 weeks and finally put it to good use.

I remembered that Ninjahax was still a thing, but my 3DS was on 10.3.0 28U. I wanted the Smash DLC since you can't transfer NNID between 3DS systems and I HAD the DLC on my original account. So I downgraded from 10.3 to 9.2.0 20U without any bricks or mishaps and continued with the Ninjahax setup (btw, I'm either running Ninjahax 2 or 2.5 as I see BOTH versions when the loader does that file check thing). My next step was getting CFW. And that's where it hits the fan:

PastaCFW - Does not work. Tried 3 different versions (Lastest beta3, previous 1.2.1, and 0.1.4), they either froze when trying to reboot, forcing me to hard reset, or didn't boot at all. I had all the 3=.3DSX and corresponding files int he correct locations on the MSD card.

Cakes - Does not work. Gave me an error about the files being unreadable.

rxTools - Does not launch via HBL or through the web browser. From HBL it gives me a splash screen on the top screen and stays like that until I hard reset.

Rei - Haven't tried yet

miniPasta - SOMEWHAT worked. After beginning a tutorial for rxTools I went to install a CIA which never worked before. It was able to install so I rebooted with miniPasta and bam! I was able to use FBI and BBM straight from the home menu.

FBI/BBM - After I installed an FBI cia from the HBL version of FBI, I went to transfer some Smash cia and after I quit MSD management and rebooted into miniPasta, nothing I installed was showing up despite being rebooted into miniPasta. So I decided to try booting from the standard PastaCFW loader. It rebooted to my amazement but still nothing showed up. I tried installing CIA files from the HBL FBI but I got an error about 'Title Not Found' when I installed to the SD card and a successful installation when installing to NAND but nothing showed up after rebooting into either miniPasta or PastaCFW. I see where it installed them because whenever I reboot I see 3 white blocks that vanish about 3-5 seconds after reboot.

Sorry for this whole thing. Any help would be appreciated!