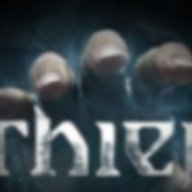 Joined

Jul 22, 2016
Messages

5
Trophies

0
Age

25
XP
Country
Hello Everyone

First sorry for my bad Enlish
Soo a few days i turn on my old Wii ( Version 4.2e )
And wanted to Download some games on the internet and play them
-and also try to clean the ground with my friends in MarioKartWii
So i begin a ENOURMOUS and Painfull session of researching on how to play games through my sd card on my Wii!!...
(A lot of failiures but also learnings && a bunch of things happend)...
...I Ended up using my 32gb SDHC Card on my Wi, trying [Literraly soo much things] to put on the root/wbfs folder (a iso-converted .wbfs file) of the MarioKartWii Game..
I've going back and forth through Fat32, ntfs, and wbfs sd types, but no one seem to work.
Well.. So Far! I have a Sdcard in fat32 with that Mariokartwii.wbfs file.. That, after being rejected by NeoGamma, uLoader, USB Loader GX finnaly was recognized by WiiFlow..
Even tried Configurable USB Loader, but after installing cIOS 248 as prompted it just displays "v70 248"
An freezes..
With Wiiflow the covers appear and the name of the Game is there "MarioKartWii", and is finaly recognized, BUT When i click to Play, it turns Black, show up for some seconds the WiiFlow logo, then Turns black again, then the Wii does some strange noises, And then TRIES to load The Disk!!?; But of course there's nothing there so its just stays blackscreen and frezze.
(( Tries Reload the Cache in wiiflow)): Didnt work
So i dont get it, is there a need of Empty disk to copy file to there?
There isnt a way to use solely the Sd Card ??
I've been seriously trying to do this for like 2 straight days.
I ve tried all options before asking help here.
But as probably already saw im no expert in this (half of the time i dont even what im doing).
Soo anyhow, THANK You in Advance!!!