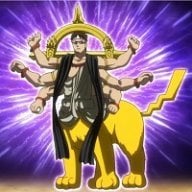 Well-Known Member
OP
Member
Joined

Sep 14, 2009
Messages

606
Trophies

1
XP
Country
Through this thread I figured out how to do it. I made a tutorial in the Switch Tutorials section in case anyone wants to do this for any other game
I've been reading around, and I heard about hacdiskmount and Kefir, but there are 4 profiles on the switch (Not mine), and there are a million game saves between all of them. If I use either of those two options, I would have to backup all the saves, delete all the profiles and use the special profile to link to Kirby, then rename that single account to my name, then backup all the saves across all the profiles. However, in order to return the saves, I heard you also have to start the game for that save once in the profile in order to get the option to bring it back, and needing to reinstall and uninstall hundreds of GB of games just to return saves is ridiculous.
I then heard about how they did it for Bloodstained, and these posts give me hope:
It's the "Startup User Account" Flag inside of control.nacp,
0x00 = None
0x01 = Required
0x02 = RequiredWithNetworkServiceAccountAvailable

All what he did, was to patch the 02 into 01.
As far as i know, atmosphere can't redirect Control's romfs currently, so the nca needs to be edited.

//edit: the Offset is 0x3025
control.nacp has the same format for every switch game, but of course a newer SDK can add more values.

It would be better if atmosphere would allow a layeredfs version of it, so we could add more stuff, like enable video/screenshot, disable hdcp/crash reports and of course homemenu title translation.
How can I do that specifically for Kirby?