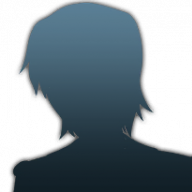 The patches guy
OP
Member
Joined

Oct 14, 2018
Messages

4,643
Trophies

2
XP
Country
(read description)
I have discovered that Konami Code also unlocks 60 FPS.
You can pass it anywhere - menu, gameplay. You don't need cheat below or any IPS file.
But performance via Konami Code is worse than by cheat file for some reason - more framedrops.
------------------
Original Post:
Cheat file that enables 60 FPS in Ion Fury. Below 60 FPS game is slowing down.
Recommended minimal OC settings:
Code:
handheld_charging_cpu=1785
handheld_charging_gpu=768
handheld_charging_mem=1600
Game is very CPU hungry.
More GPU power is needed only from time to time where are effects like explosions which are heavy on GPU. More GPU = less framedrops.
Not tested in Docked mode.
TID: 010041C00D086000
BID: 2774B972A2ADFF45 (1.04)
Code:
[60 FPS]
04000000 004ECAFC 0000003C

[30 FPS]
04000000 004ECAFC 0000001E
BID: AB507FA827AFFF86 (1.06)
Code:
[60 FPS]
04000000 004DFAFC 0000003C

[30 FPS]
04000000 004DFAFC 0000001E
It's not IPS because I can't find what is overwriting this memory location.
Copy folder 010041C00D086000 to sdcard folder
atmosphere/titles
(Atmosphere 0.9.4 and older)
or
atmosphere/contents
(Atmosphere 0.10.1+)
or
reinx/contents
or
sxos/titles
You need to use Edizon or Checkpoint to apply cheat in Atmosphere.
Patch reducing resolution to 720p which reduces GPU usage:
https://gbatemp.net/threads/ion-fury-60-fps-hack.565209/#post-9057943