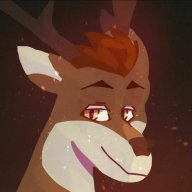 Joined

Dec 20, 2014
Messages

41
Trophies

0
Location
Website
XP
Country
Hey, I had a question about how SM3DAS handles it's emulation, specifically for SM64, if anyone knows anything yet.

While looking through the files, I found a .bin that's obviously the stock Shindou rom, but I also found a couple of NROs, one of which seems to include calls to the functions in the rom. My question is, is the emulator dependant on that Shindou rom, or is it directly translating the MIPS machine code into ARM64 code. Like, if I were to patch BLJs back into the game using the shindou rom, would the changes I make reflect in the game?

I don't have my switch rn so I can't test this (I'm out of town until Friday night), but I have already made a LayeredFS mod to test patching BLJs back into the game. It was a simple patch, just NOP-ed one line of assembly. If anyone wants to help me test that, I can upload the zip.

Thanks!