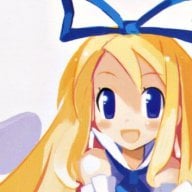 Well-Known Member
OP
Member
Joined

Oct 26, 2015
Messages

212
Trophies

0
XP
Country
My setup is as follows.
32GB Wii U with Nintendont forwarder on the NAND, USBLoaderGX forwarder is installed on the USB HDD.
All homebrew run off a 32GB SD card.

500GB HDD for the Wii U in a powered 3.0 hub, one USB in the front.
1TBHDD for the VWii, with Ustealth ran on it. 100GB partition for Gamecube and 900GB for Wii. This worked perfectly on my original Wii console, and is the same setup.

Ustealth is setup on the VWii's HDD too.
First I run the Nintendont forwarder, works perfectly with the Wii U Gamepad. USB obviously doesn't work as it's a VC game.
But in Vwii it works perfectly too, with both the Ustealthed HDD and SD. Clearly there's no HDD issue, the issue seems to be on USBLoaderGX's end.
I ideally want to run USBLoaderGX from the Wii U home menu, and play a game from the Wii, or the Gamecube (with a Gamecube Controller Adapter)
I have an issue where it freezes on initializing a usb device no matter what port I use. I was once able to load a Wii game, but upon return to the Loader all of the games on the HDD disappeared and the drive wasn't initialized.
The moments I am able to access the menu I've tried all the IOSes I've seen online with no dice, occasionally the games did show up with ones like 249 or 82 but the games clearly weren't loading as it booted me back to the home menu on launch.
I've been stuck on this for the entire day.
No I don't want to install forwarders for each game either.