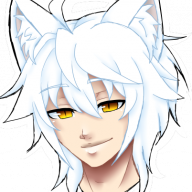 Joined

May 1, 2021
Messages

4
Trophies

0
Age

26
XP
Country
Alrighty fellas, I'm in a bit of a pickle...or rather, I'm in a jar of pickles. I think I've gone and screwed the pooch, as it were but I'm not entirely sure. Now I've gotten myself a secondary switch for softmodding purposes, as well, you can imagine. The original sys version on that was 4.0.0. and no, I did not use SX OS, I used Atmosphere primarily with Hekate to boot into it. Only near the end of my experiences leading up to the problem in question did I discover the Auto-boot option in Hekate- but that's besides the point.
I followed a text guide into hacking this thing- and it did of course mention to backup BOOT1 and BOOT2 before you did anything else...but it mentioned nothing about rawnand.bin that I'm reading all about everywhere...so I'm kinda miffy but whatever. Fast forward to the beginning of my issues. All I'm trying to do is install what few gamecards I have so I don't have to download as many from the net...I mean, to be honest- I'm not even interested in the whole piracy scene in the first place. Don't get me wrong, I do own these games legitimately on my other switch, I'm doing this primarily for modding content.
I learned through my misadventures that I needed to update my system firmware in order to get certain games to even install correctly...I think. This whole thing is confusing tbh. So...I made a noob err I think and I updated my sysnand and emunand both to 12.0.1 through Daybreak because I read through some post somewhere that ChoiDujourNX was scuffed in some capacity? Idk. Annnyyyyhooooo- this is where the problems set in.
I started booting up into blue screens, PKG2 not being found, and if I'm LUCKY, I could get to the switch home screen, only for the switch to say the sd card is foreign and must be reformatted. Well...I decided to say FTS, I need to start from the very beginning. So...I got a 4.0.0 firmware and used Daybreak once more to downgrade. Now...according to Hekate, no fuses have been burned whatsoever...but no matter if I select emunand, sysnand, Stock, or fusee gleee, I get the same result: a black screen that doesn't load anything.
I like to think that I've really gone and done it now...but I have honestly no clue WHAT I've done. Thing is...I've done Wii and PS2 softmodding, so I'm no stranger to the softmodding scene...but this scene is on a whole new ball game. Any hints as to what I could do would be greatly appreciated. And before it's asked, yes I am using the most up to date versions of both Hekate and Atmosphere, to my knowledge. I'm not sure if it will help any, but I've also attached photos of both the root folder and the inside of the Atmosphere folder. I have seemed to notice a rather frequent pattern with Switch homebrew...and that is when something goes wrong...it probably has something to do with the Atmosphere folder, lol.
The root of the folder is a bit sparse, but that is due to the fact I've redownloaded it a few times, with this being the last one before I've given up and done a plea for help.
Here is the Atmosphere folder. Again, I cannot tell if there is anything missing or not, so if you can, please let me know.
Also this is formatted in FAT32 as a 256 gb SDXC Sandisk, so yeah. The company sometimes lets me down sure- but they aren't all that bad...sometimes. Anyboo- Much appreciation in any tips or advice to go forward in trying to get this damn device to boot again so I can at least get it to initialize console now that it's back on it's proper firmware- wait. Second question as well. If you install a firmware update to emunand, would that also effect sysnand and stock? I would imagine not. Apologies if I sound like a mess because honestly I am.