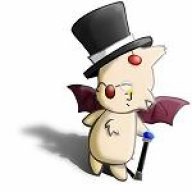 Joined

Feb 19, 2008
Messages

2,629
Trophies

0
Age

36
Website
XP
Country
Alright, first off, this is a serious topic folks so please only make posts here that are directly related to the project. With that said, this project is aimed to make a DS Homebrew application for the Nintendo DS to allow people to update the cheat files on this flashcard straight from their DS. This will be an official GBATemp project for the Official GBATemp Cheat Database.

Now while my development skills on limited for the Nintendo DS, I am looking for skilled and dedicated volunteers willing to help me out with this small project. I seek skilled programmers who have some experience at making Homebrew for the Nintendo DS or willing to learn how to develop for the system.

Now this project will be a fairly small one, it will simply load up, displaying an initialization screen checking to see if the application has access to the flashcards disc as well as to check if theres an active WiFi connection available, if not, display an error, if so go to the main screen. Now at this screen, the home brew application will load the latest change log fro the cheats.gbatemp.net page to inform the user about the latest update and what was updated. Also at this screen, it will ask the user if they want to download the latest update. If the user selects yes, then the home brew application will download the latest zip file, showing in some form, a percentage of how much of the file is downloaded. Once downloaded, it will proceed to unzip the file an extract it to the flashcard (This part should be fairly easy due to DSCompress source code is available).

Now a To Do List for the Project.
Must Have/Do:
Retrieve and Display the latest Changelog
Download the Latest File
Unzip the File to the flashcard
A configuration file specifying what cheat file to use and the path to here the cheat file is stored.

Optional Features:
Pause/Resuming of Downloads
Skin Support
BackUp Support
Auto-Detect the cheat file/directory for the Flashcard

Project is on hold at the moment though please, toss your thoughts around on this. I would like to hear from you on suggestions/features, ect.