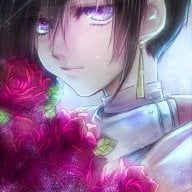 Well-Known Member
OP
Member
Happy not so happy, please leave me your thoughts.

and i myself have some questions , and some small thing that actually has annoyed me.

first the thing that annoyed me is, when i want to power the console off i have to manually go to the dock (i myself will be playing mostly on the tv!) and to manually go there to turn it off and back on can be kind of hassly.

heck even the WiiU could be powered on/off with the controller.
so what i hope for is that Nintendo works on some type of update to allow us to switch the Switch off with the controller.

that is my only complaint so far, the other thing would be my thoughts, i think this console has surely kind of been rushed, but i still love it and i hope we get lots of games for it in the future to come.

other than all that, i have one question regarding charging the Switch tablet, so i noticed that even when i had it powered off and placed into the dock it was charging, and if i have the joy cons attached to the switch tablet are they also charged while the switch is off ?

and also, does it not affect the lifespan of the battery if lets say i am playing the majority of the time on my TV and thus i have the Switch tablet sticked to the dock nearly all the time ?
thanks.