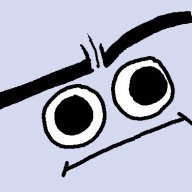 Well-Known Member
OP
Newcomer
Joined

Apr 22, 2012
Messages

71
Trophies

0
XP
I've looked around online and there's been like 3 or 5 threads saying the you can boot into the IPL with Swiss on the Wii (not that I particularly want to use Swiss) but I've not seen anything about getting it to either autoload when Swiss loads or to have it load by itself with
Nintendont
on a real Wii. I grabbed Priiloader and was going to experiment with the Wii Swiss Loader to see if I could get Swiss to load then autoload the IPL for when I feel like using the Wii to explicitly play Gamecube games from boot and bypass the System Menu and any use of Wiimotes.
Swiss doesn't seem to support loading the IPL since it's a bin file and not a dol, but the places I saw online said you have to get a DOL version of the IPL. But I've seen nothing about this and don't know if it's even possible for Swiss to load it. Again, if Nintendon't can boot straight into it that would be great too, I don't want to use Swiss + SDGecko for backups on a Wii since.... I mean, I have
Nintendont
.
TL;DR - I want to have the Wii boot straight into the Gamecube BIOS and use it as a glorified Gamecube, how can I get it to do so?