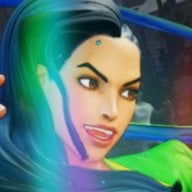 Joined

Aug 19, 2016
Messages

8
Trophies

0
XP
Country
About 3 days ago, I started using ctr-httpwn so I could access WiFi features and Miiverse without having to update my system. The next two days after that, as I was playing, I noticed that the system was demanding to be plugged in and charged more often than normal. The battery life definitely seemed weirdly short, but I assumed it was a quirk of running ctr or something and didn't worry about it.

Today, however, I was playing the same game as before without ctr, and at one point I looked over and noticed the battery light was red. It took 5-7 seconds for me to reach over and plug the charger in, and very shortly after I looked back again and saw the orange light come on, the system shut off. Obviously this was fishy, so after I charged it back up to full, I did a little testing.

I turned the system back on and left it sitting on the Home Menu-- volume off, brightness on 1, no Power Save mode, no hacks or apps running, WiFi still switched on, charger unplugged. The battery meter in the top corner displayed as being full, and the battery light stayed blue. After eight minutes, however, I looked back and saw the battery light was red and the battery meter was at half. In about 25 seconds, the system shut off completely. All in all, about 9 minutes from full to death. I tried to boot it again without recharging, and when I did, the battery meter displayed at full again. Everything was the same, except this time it only took 4 minutes to die.

I just don't have any idea what's causing this. I've had this O3DS since they were first released and I've never replaced the battery before, but the battery life's been fine every time I've used it until just a couple days ago when I started using ctr. I never saw anything on github about ctr-httpwn causing this, but it never happened before I used ctr, so why the sudden change? Did I screw up somewhere along the way?

For reference, I'm on 10.7 and using OoTHax to run Homebrew (which I first installed several months ago, like January or February), but ctr-httpwn is all I've used it for so far. It hasn't gotten any water damage or any impacts anytime in my recent memory, either. (I haven't opened up the battery case yet to physically inspect it, but I'm planning to do so soon.) I apologize if there's an easy answer to this, but I didn't see any other topics with this specific issue, and nobody else I've talked to has had an answer.