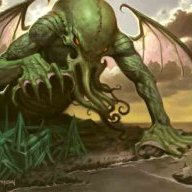 Joined

Nov 22, 2010
Messages

517
Trophies

0
Age

28
Location
Website
XP
Country
Hello! I have been a regular site visitor for about a year now, and decided to make an account to make new friends and just talk about flash carts. I live in Minnesota (snowing right now), and I currently own a blue DS phat, a red Gameboy advance SP, a translucent purple Gameboy Color, an original Xbox, an N64, and an IBM thinkpad laptop which i am typing on right now. I have had my R4 for about a year now, and I own around 20 commercial NDS carts, around 70-80 Game boy advance carts, and 30 gb/gbc carts. I just ordered an EZ flash IV, and hope to use it for gameboy advance roms, homebrews and use it as a RAM expansion. A few personal things about me, my favorite band is Porcupine Tree, I like to bike, and pizza is one of my favorite foods. I am an avid reader of H.P. Lovecraft, and have read a majority of his novels on Moonshell. Here is a list of some of my favorite games, to anyone who wants to know:
Call of Cthulhu: Dark Corners of The Earth
Serious Sam (First and second encounter, I personally didn't care for Serious Sam 2)
Boktai: The Sun is in your Hand
Far Cry
The Suffering
Any game from the Doom series (although Doom 64 remains my favorite)
Any game from the Quake series (excluding Quake 4)
Wolfenstein 3D
Duke Nukem 3D (Duke Nukem 64 is my favorite version, however)
Metroid II The Return of Samus
Banjo Kazooie
Legend of Zelda: Ocarina of Time
Mega Man 2
Grand Theft Auto: Chinatown Wars
Dementium: The Ward
System Shock II
I have a ton more, but it'd be too much to list. Anyways, thanks for reading, glad to be a member now.