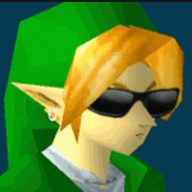 Well-Known Member
OP
Member
A friend of mine recently had a dream which involves a nice idea on CD games purchasing:

"What if we had retail stores with this computer that has a database of a LOT of games? Come in the store, ya get a booklet of games available with their respective prices, platforms available and etc, ya pic one or more, a CD is placed in a reader, software gets all set up, game gets printed in the CD with a case cover and manual, all assembled and handed to you upon being paid?"

So, what do you think? Could that work?