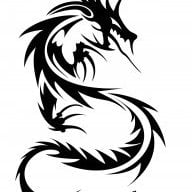 Well-Known Member
OP
Member
Joined

May 6, 2015
Messages

405
Trophies

0
XP
Country
As most of you know, a guide was released showing how to use the game Fieldrunners to downgrade an 11.0 firmware 3ds to 10.4 and using an 11.0 exploit, be able downgrade further. Some may be in the position where they can't get the game by legitimately buying it as they have a ticket or have pirated it before. If you have that problem, here is the guide to fix it (or any other game for that matter, just look for your game's titleID)
Please Note: Before any others ask, as long as you buy the game and not pirate in any way, it will transfer over during the system transfer.
Open FBI. (If you don't have Fieldrunners installed, just the ticket, skip to step 4.)
Go to the titles section and find Fieldrunners. (if you are having trouble, press select and turn "Show SD" to red)
Once there, delete the title. (Write down the titleID)
Back out to the main menu and go to the Tickets section.
Locate the titleID. (For Fieldrunners, it is 000480044B464445) It should be near the bottom for most people.
Delete the ticket.
There you are! You can now go into the eshop and legitimately buy Fieldrunners for downgrading purposes. Have fun!
Thanks to steveice who make FBI and all that stuff