Emulate the Planet!
OP
Former Staff
Joined

Jan 3, 2008
Messages

10,578
Trophies

2
Age

47
Location
Website
XP
Country
Welcome to the 33rd issue of the GBAtemp Recommends Revival Project! This project is a weekly feature where we share our favorite games and applications with you. The things we recommend may be "old school" titles, a Homebrew, a ROM hack, sleeper hits, an application, etc, but one thing's for certain, we think they are fantastic and deserve your attention!
GBAtemp Recommends!
Castlevania Chronicles (PS1)​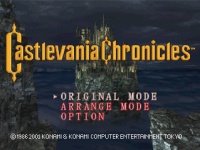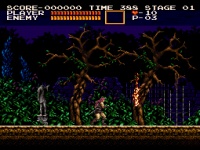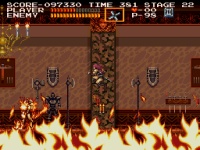 Castlevania Chronicles was release for the Sony Playstation 1 in 2001. The game was developed by Konami and directed by Masayuki Umasaki. What most gamers do not know is that the game originated on the Sharp X68000 back in 1993.

Castlevania Chronicles for the X68000 was based on the NES release of Castlevania. As a new release it was completely redesigned to make use of the X68000's hardware. As a result the game played like a modern rehash of the original classic, including updated weapons, sound, graphics, and stages. Just like the original Castlevania, Chronicles featured hidden points and 1-ups as well as an increasing replay difficulty. However, unlike the original, Chronicles featured as many as 6 ever-increasing difficulty loops that included hidden easter-eggs.

When it was rereleased for the Playstation-1 the game included extensive graphical updates. In addition to these improved graphical effects were enhanced music and sound effects. Characters were also redesigned by Ayami Kojima, who is best known for Castlevania: Symphony of the Night. When it was complete, the PS1 release featured two modes of play. The first was an original mode that played just like the X68000 version and the second was an arranged mode that featured the exclusive updates.

Castlevania Chronicles is not just another remake; it is considered the most difficult version of the classic Castlevania platformer. The updates were integrated extremely well, to the point that the game continues to feel like a modern remake. The game is a treat to play and will test your platforming skills, so give it a try on your PSP or via emulation. You will not be disappointed!

Genre:
Platforming
Type:
Retail
Release Date:
2001
Developed/Published by:
Konami
Directed by:
Masayuki Umasaki
System:
Playstation 1
If you enjoyed this weeks edition of GBAtemp Recommends! please leave a comment in the thread. This helps us monitor feedback and ensures we keep posting these articles in the future.
Official GBAtemp Recommends! Mini-Page & History